An essential resource for ethics committees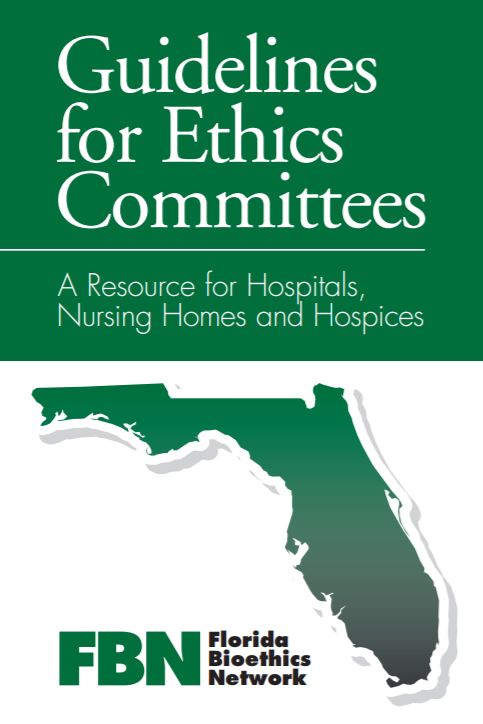 The Florida Bioethics Network's Guidelines for Ethics Committees is a must-have resource for institutions and individuals with a serious commitment to bioethics. The current edition includes a glossary and a section on bioethics and the law.
PAYMENT DETAILS
Regular

FBN members already receive online access to the Guidelines with their membership.  In order to receive a hard copy, Regular members can upgrade to a

Professional

membership for and additional $45. Click the button below to upgrade your membership and receive the book. 
Purchase Guidelines for FBN Members
FBN

Institutional

and individual

Professional

members already receive a hard copy and an online version of the Guidelines with their membership. Additional copies of the Guidelines can be purchased for $65 each.   
The hard copy of the Guidelines is also available to non-FBN members for $65 (including tax, handling and postage charges, if applicable). Click the button below to purchase the book.