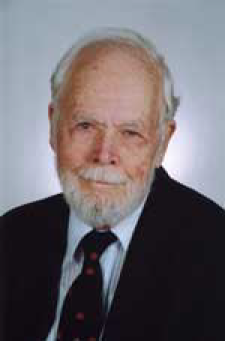 Charles R. Mathews, M.D., a longtime friend and member of the FBN, has died in Tallahassee. He was 88.
Dr. Mathews enjoyed a distinguished career in medicine, including public service as chief medical officer for the Florida Department of Corrections, where he fostered and helped lead a DOC bioethics committee—perhaps the only such in the country. Committee members included several FBN officers.
At the time, DOC healthcare was under Federal court order as a result of an adverse judgment (Costello v. Wainwright, 1986). in effect, Dr. Mathews and his team, along with the Correctional Medical Authority (CMA), rescued Florida prison healthcare—and the DOC's patients, whom he identified as his primary concern. The court restored jurisdiction to the state in 1993.
Dr. Mathews was invited to attend the 19th Annual Florida Ethics: Debates, Decisions, Solutions conference in Miami Beach on April 1 as a special guest of FBN leadership. But in an email sent just two months before his death, he wrote that illness prevented him from attending. "I'll be with you in spirit," he wrote.